Adoption/Foster Care
Adoption
There are many options to choose from for arranging the adoption placement of a child into an unrelated (by birth or marriage) family. Each state has laws speaking to this and they can vary greatly. Click here for more information about the benefits of working with a licensed agency.
Click here for some basic legal procedures for adoption.
Foster Care - Opportunity for Service
Georgia Agape runs a faith-based "basic" family foster care program. Call the Agape office if you'd like to learn more about our foster care program, 770-452-9995.
There is a need for more foster homes to care for children who have to be removed from their home or caretaker because of abuse, neglect, abandonment, incarceration, drug dependence, and many other reasons. To become a foster parent, one must meet the criteria of the foster care agency, go through an orientation and initial training, have a home study completed which includes a criminal records check and commit to participating in all facets of the program to serve children.
There are primarily two ways to serve as foster parents: (1) working with the state/county government run foster care agency (in Georgia, this is the Department of Family and Children Services – DFCS) or (2) working with a private, licensed foster care agency.
DFCS
DFCS is the state agency mandated by state law to provide child protection services (CPS) and remove children from their homes when necessary. Courts are involved in this process. DFCS operates a county run program with each county DFCS office operating under the state DFCS policies and direction. County DFCS offices operate their own foster care program. One can serve with their County DFCS office as a foster parent.
Private Agencies
There are many private agencies that run foster care programs as Licensed Child-Placing Agencies (CPAs). These agencies can serve children and families in need either by partnering with DFCS who makes referrals for children needing foster care or on their own without DFCS by taking children into care directly from birth families in need. All private agencies have their own way of running their foster care programs with their own set of policies and procedures and criteria for who can serve as a foster parent with them.
Many private agencies are faith-based in nature. They are mission driven organizations with church affiliations. Others are secular based with no faith affiliation or criteria. Georgia Agape has faith requirements as criteria for who can serve with us in our foster care program.
Types of Foster Care Services
By definition, foster care is serving children in out-of-home care. This could be through family foster care, residential care or intense, psychiatric care.
There are many kinds of family foster care programs. Some are "basic" in nature, serving children who don't have as severe behavioral, medical or emotional needs. Others are more geared to serving various kinds of severely disturbed children or children with significant medical needs. This is therapeutic foster care and medically fragile foster care. Foster families are needed for all kinds of care. In Georgia, DFCS can provide a list of private agencies offering the various kinds of foster care services. See the Together Georgia website for a listing of many of the private foster care agencies in Georgia, www.togetherga.net. Or, you can call the DFCS office in your county for more information.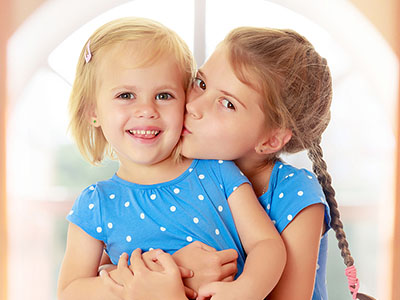 Sisterly Love & Fun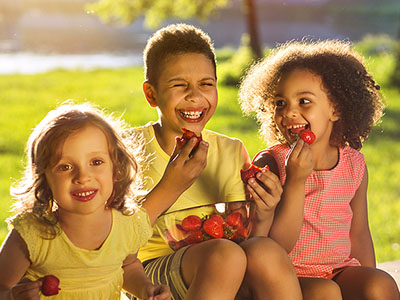 Sibling Groups